when Australia was a developing economy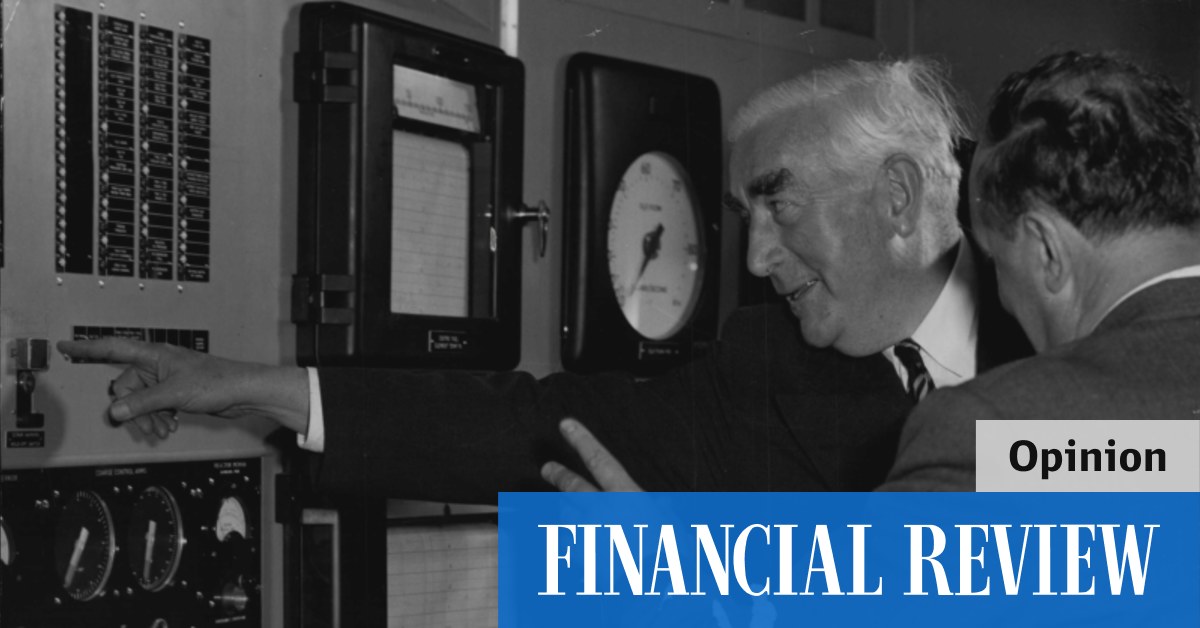 Prime Minister Robert Menzies opened Rio Tinto's Mary Kathleen uranium mine in 1958, backed by sales contracts with the British Atomic Energy Authority. The Australian Atomic Energy Commission nuclear reactor at Lucas Heights in Sydney has further encouraged hope of joining an exciting atomic age. But nuclear power never took off because it couldn't compete with the nation's abundant accessible coal reserves.
While the 1950s are often described as a dingy decade, Australians entered the era of consumerism of suburban supermarkets, cars, refrigerators, washing machines, and televisions. Massive projects such as the Snowy Mountains program symbolized national progress. Yet anti-banking sentiment left Australia without a self-sustaining central bank by the end of the decade, just as the steel-making priority left an iron ore export ban. Although open to European immigration and foreign capital, white Australia has remained in place. And, hiding behind the import wall, Australia's standard of living did not share the improvement in trade globalization during the "long boom" after World War II. The potential gains from resource-based Australia trade with newly industrialized Japan, South Korea, Taiwan and China, however, were so huge that they forced economic realignment to Asia over the following decades.
Fifty years after the signing of ANZUS, John Howard became the first Australian Prime Minister to invoke the "Pacific Pact" after September 11, 2001. Twenty years later, Scott Morrison re-launched both the British security link and nuclear age as part of its new US security plan to face China's challenge. And the dependence on fossil fuels that has fueled Australia's modern prosperity must be ended in the age of climate change.