Fayette Mall Sports Center partners with Players First, the Central Kentucky orthodontic practice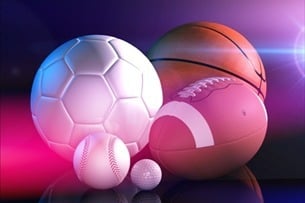 LEXINGTON, Ky. (WTVQ / Press Release) –
One of the city's best basketball and volleyball facilities has a new name. Sports Center, located at Fayette Mall, works with Players First (a collective name for NIL events focused on the Kentucky men's basketball team) and an orthodontic practice well known for their community involvement.
The building will now be known as White, Greer & Maggard Orthodontics Players First Sports Center.
Sports center owner Terry Hatton believes this one-of-a-kind partnership makes perfect sense in a community like Lexington. "This is the perfect location for Players First events, allowing the team to connect with young people in our state-of-the-art facilities. "
Kellan Grady, a graduate student on this year's team, agrees. "There are many positive ways for college athletes to make an impact, but working with young people is definitely one of the most rewarding. Partnering with an organization like the Sports Center, which provides a place for children to develop their athletic skills and character, is something the whole team is excited about.
White, Greer & Maggard Orthodontics has a long history of supporting youth-focused initiatives throughout central Kentucky.
"Through community initiatives, we have heard loud and clear about the need for more space for youth sports and extracurricular activities. We strongly believe that keeping children active in team sports and off their phones and social media is essential to the positive development of young people in our community. We are happy to play a role in meeting this need with this partnership. Says Dr Greg White.
Additional Players First Events Involving Basketball Team Members Planned For 2022 And Beyond As Part Of Multi-Year Partnership Facilitated By G3 College | ProCampsU.