AD 18 Candidates have very different views on preventing a coal terminal in West Oakland – No coal in Oakland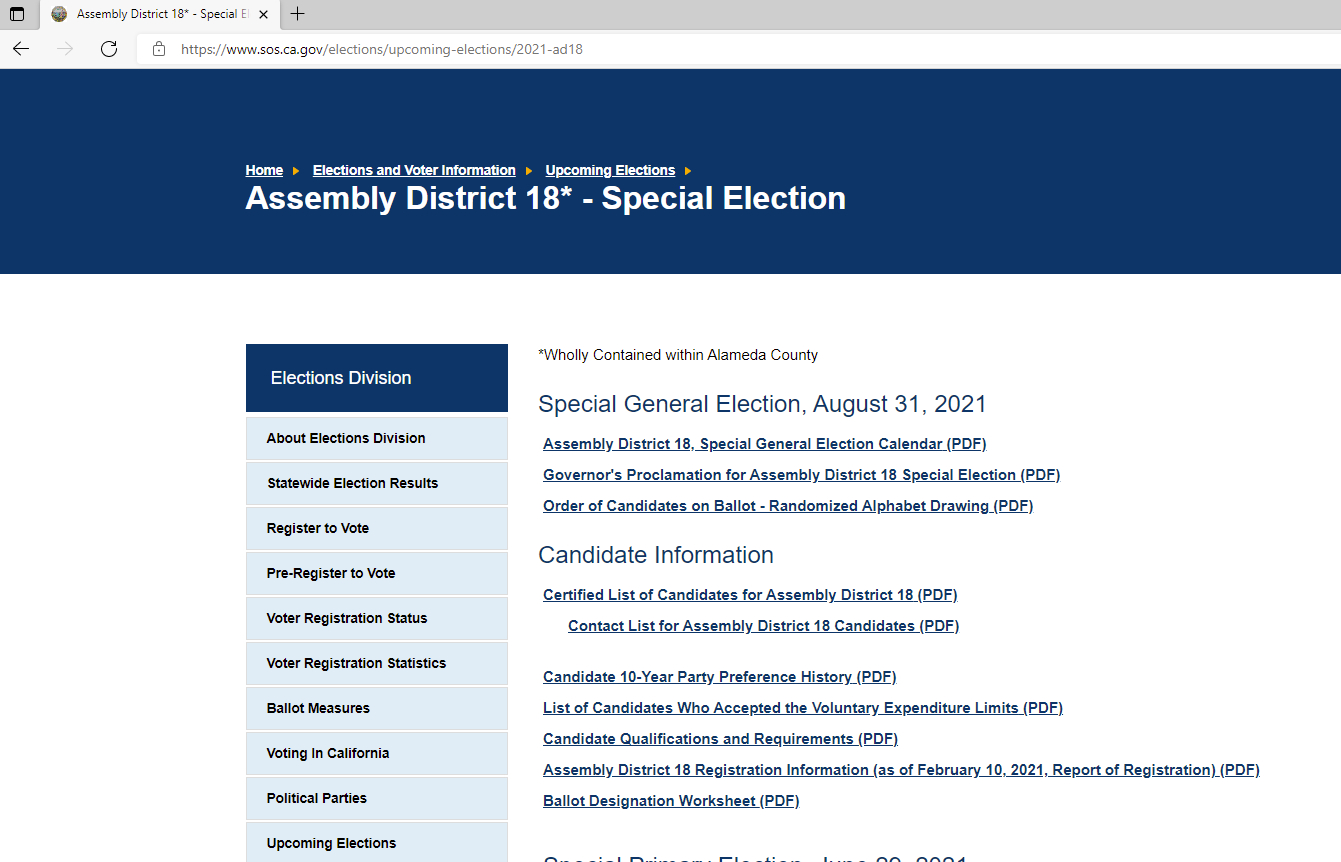 August 31 voters in Assembly District 18 (most of Oakland, including West Oakland, as well as Alameda and San Leandro) will decide who represents them in Sacramento now that Rob Bonta has been appointed state attorney general.
The two candidates, Janani Ramachandran and Mia Bonta, Appeared on KQED Forum August 16. Longtime NCIO campaign member Lora jo foo called to ask for their position on the Oakland coal terminal controversy. Here is a transcript of her question and the candidate's answers:
lora jo foo: My name is lora jo foo and I live in Oakland. For the past seven years, I was part of the No Coal in Oakland campaign trying to stop developer Tagami from building a coal terminal on the waterfront. As both candidates should know, the City of Oakland has banned the shipment of coal through the city and has been involved in a dispute, so the question I have for both candidates is about the proposed shipping terminal. [next] at Bay Bridge Toll Plaza, how do you think the dispute over whether or not to ship coal through the terminal should be resolved? If you are elected to represent the district that includes the waterfront property, what role could you play in resolving the controversy?
Mia Bonta: I was absolutely in favor of the work that all of you have done and that many of us have done to ensure that we eliminate the possibility of coal wreaking havoc by getting too close to our shores. We know the kind of health impact that was having on, in particular, our community of West Oakland when we allowed this to happen in terms of toxins in the air. I believe the City of Oakland made a deal, and unfortunately that was a bad deal for the City of Oakland, and I think that's the way we need to get out of this particular pledge to prevent coal from approaching our shores is to make sure that we get out of this deal, and if it has to be by regulation, then that's the right thing to do. This is what I believe.
Janani Ramachandran: I am very, very supportive of the No Coal in Oakland campaign, and grateful for the work you have done to prevent the rising levels of air pollution in West Oakland, which we have seen rise over the years. due to unrestricted permits to polluting industries. And I am proud to be supported and supported by organizations that were at the forefront of the No Coal in Oakland movement, including the ILWU, including 350 Bay Area Action, Communities for a Better Environment Action and many more. 'others who were at the forefront. of this movement, and know that I am going to be the champion of environmental justice and work with all of you to make sure that we can make sure that we stop the transport of coal and get out of this bad deal. Because, while many other environmental justice bills relating to petroleum extraction and other industries are not as much of a concern in our district, the transportation of coal certainly is. And when you have kids in West Oakland, black kids in West Oakland, who are five to six times more likely to die from asthma because it's already an EJ community, we need to make sure that we let's not add to that by allowing more coal transport.
Alexis Madrigal (moderator): Thank you very much for these answers. And I just wanted to clarify one thing, Mia Bonta. As far as the "settlement" goes, that would likely mean that we would pay the developers of the proposed coal terminal to get out of this deal. Is that what we're talking about?
Mia Bonta: If this prevents us from keeping coal near our shores, and it would allow us to end it, secondarily if we are allowed to focus on coal exports so that we do not have to ship coal from Asia in Oakland, so I think we need to make sure that happens. That's an unfortunate part of where we're at with this particular transaction.
We invited each candidate to review the transcript of their response and elaborate or clarify. Janani Ramachandran confirmed her answer. Mia Bonta did not respond to our invitation.
Comment from the NCIO Coordinating Committee
Mia Bonta's framing of the issues is based on a confusing misunderstanding about the nature of the proposed coal terminal: her proposed goal is to ship coal mined from Utah to Asia, not to receive shipments of coal from Asia. . The proposition is not that the coal can come from overseas on the Oakland waterfront ("shores"), but that the coal can be transported by rail from Utah to California, and from there by boat to buyers (and coal-fired power plants) across the Pacific. Ocean.
Regarding Bonta's belief that the City of Oakland has little or no way out of a "bad deal" with developer Phil Tagami other than paying the developer a settlement, she also seems unfamiliar. with the the story and current legal status of the material.
When the City of Oakland made the development agreement with Tagami, it promised both in writing and verbally (to council member Kalb) that it would not ship coal through the bulk cargo terminal that 'he proposed to build. When the state of Utah offered him $ 50 million as seed funding to build a coal terminal, he reneged on his promise to the city. The City also included a provision in the development agreement that it could adopt new bylaws if it found evidence of a significant danger to the health or safety of adjacent neighbors arising from activities at the export terminal.
In 2016, after finding evidence that a coal terminal would endanger the health of residents of West Oakland, the city passed an ordinance banning the storage and handling of coal in the city and applying that ban to the proposed coal terminal project. bulk of Tagami; the application of the ban to the Tagami project was unfortunately overturned in federal court.
The city and Tagami are now in state court. The city terminated Tagami's lease and asked the state court judge to evict him from the premises. Tagami has filed a lawsuit to have the termination of the lease rescinded. These two cases will be judged in March 2022. Meanwhile, a hedge fund manager, Vikas Tandon, who took over the sublet to build the waterfront export terminal after the bankruptcy of the previous sub-tenant, and who invested several million dollars in the project, wants loads of money to settle and end the coal project. But the city can still win its case in state court.
---